Introducing the Chronicle Threat Detect Tour
You're invited to the Chronicle Threat Detect Tour with Tammy Torbert!
Join this session to learn about the latest approaches to modern threat detection and response, how Chronicle helps security teams find threats at scale using Google-native infrastructure, techniques, and signals.
Event Details:
Where:

Google Meet (link will be sent to registrants)


Date:

October 29th, 2020


Time:

11am Central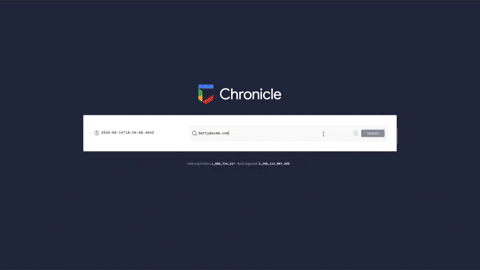 Learn more with Chronicle:
Threat Detection. Learn about modern approaches to threat detection at Google speed and scale.
Incident Response Scoping. Learn how you can quickly triage and scope incidents and alerts to make better security response decisions.
Investigation and Hunting. Learn best practices for threat investigation and proactive threat hunting.
*Please note that spaces are extremely limited so please register ASAP*